Growing plants in the garden will be a joyful experience to try. Yet, keeping them in the hottest summer is not easier at all. Why do not you consider having a sun shade? It can protect your plants and reduce the heat of the scorching sun. This is not all, there are more hidden plus points of sun shade, that are unheard of. Sun shade has become one of the most sought-after products. Especially if you are a wholesale buyer or seller, it is time that you keep your attention on sun shades. The reason is, that it can do wonders to your garden. If you are considering buying a sun shade you have to know how its color can make a difference in your garden first. Let us move forward and discover these hidden facts on the sun shade.
Is shade sails a good idea?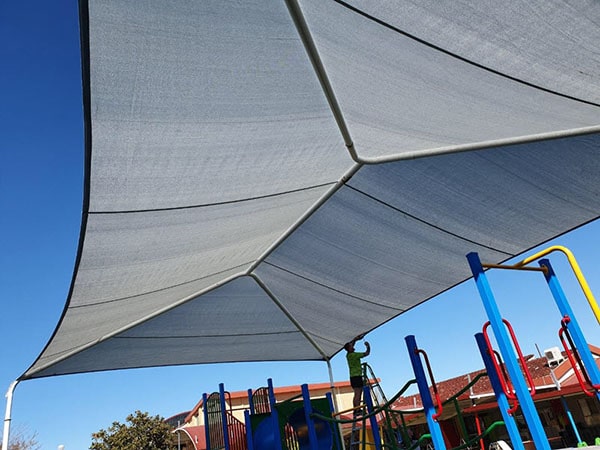 Harsh weather conditions such as heat waves, drought, and similar conditions will make it harder for your plants. Well, this happens not only for your garden, but the agriculture industry as a whole, have this problem. This is where sun shade is holding its importance. You can simply put a sun shade against the climate changes to safeguard all the plants. There is no need to worry about the weather anymore. The sun shade will protect your plants in your stead. In short, this will do exactly what you want, or maybe even more! Do not be in a hurry as we have to decide upon a color for sun shade now.
Why does color matter for sun shade?
There are tons of things you have to consider before selecting a sun shade. Color is one of the key things that you have to consider for the sake of your plants. Choosing a color is deemed to be something of a simple matter. But it is not. You can choose what is best, once you know what difference it will make upon your plants. Based on research, sun shades affect the growth of plants based on the color tone that you intend to use. This is exactly why you have to be wary of the color you choose whether it is for your outdoor purposes or agricultural purposes including the greenhouses. Now let us find out more info when finding the best color for sun shade and what will make them more suitable for your garden.
What is the best color for sun shade?
In terms of color, black and green are widely used. However, there are other colors available such as red, blue, and yellow. The color should be taken into consideration as each color has a different effect when it comes to plants. If you intend to purchase a sun shade, at first you have to decide between light and darker tones of color tones.
This color tone shade sails have a higher reflecting rate. At the same time, these lighter tones will not absorb much of the sunlight when in comparison with darker tones. Because of this, these colors can be used as a solution to ventilation problems as well. Well, if you are looking for privacy, lighter color tones will be the best. The reason is once you set out a lighter color tone sun shade, you won't be seeing the outer view at all. So, in short colors like white, or yellow is not see-through. Another must-see thing is UV exposure. Lighter color tones will let UV rays pass through the fabric.
In terms of darker colors, it is contrary to the purpose of lighter color tones. For instance, unlike light colors, dark colors can absorb more heat. Thus, it is the best when it comes to protecting against UV exposure. On the other hand, the darker colors will not retain the heat and quickly allow the cool breeze to pass through. You may purchase a sun shade only for the purpose of heat reduction and cooling. In that case, darker color is exactly what you are looking for.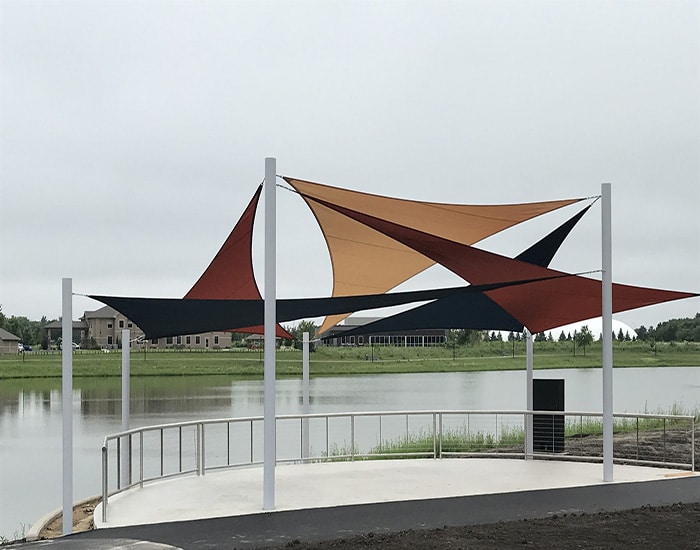 Top 3 facts that help you to decide the best color for sun shade
It is a must to consider these facts before deciding the color for sun shade. Especially when you are buying wholesale products, these will come in handy. Do not be in a haste before buying any!
The aesthetic of your own house or the garden design is important before deciding upon the shade sail colors. After purchasing the sun shade, the color has to go with your intended theme. If the color does not match, it may ruin the aesthetic. At the same time, the plus point is using a sun shade in a proper manner will improve the aesthetics of your house. If you intend to set up it in your garden, then you have to match the sun shade with the garden design as well. You can be a little wild with your choice too.
Nature/Types of the plants
Knowing the amount of sunshine, the plants will require is necessary to discover the best color for sun shade. Some plants such as Succulents or Devil's Ivy can remain even during harsh summer waves. At the same time, some plants such as strawberries, peppers, and eggplant need an afternoon shade. In that sense, it is vital to choose the color for the sun shade based on the heat exposure.
Another vital thing to consider is the weather condition in your location. For instance, if your garden or the greenhouse is placed under the full sun, it is better to use a sun shade at all costs. Based on the weather conditions, the color tone that you needed is different. Hence, it is vital to make a note of these three things to discover the best color when you are buying a mass production of products.
INSONSHADE – Leading shade cloth fabric supplier for all types of shade canopies and sails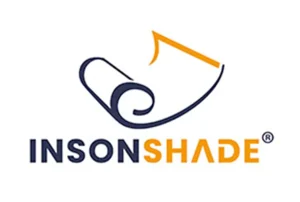 INSONSHADE or YSNetting is a certified shade cloth supplier that manufactures all types of nets, screens, and shade fabric for many commercial industries. With years of experience in this field, we have earned the trust of a global customer base that regularly buys our products. Because we provide a quality product that no one can match in our industry. And that is why you should not worry when it comes to buying our products as we only provide the best. So if you are planning to buy fabrics for sun shade canopies or any other shade fabrics, then we are your best choice.
Therefore contact us today to make your inquiries before you buy from us. And we will answer all your questions to make your purchase go smoothly without any issues.