Choosing a perfect shade sail is not something easier at all. There are thousands of products to choose from. And yet finding the best one out of all cannot be done in a span of a moment. No need to rush as time is on your side. Especially when you are buying a mass production, you have to think about tons of things. In short, no need to be in haste, if you want to avoid any loss at all costs. Besides once you know all the inside-out details, you can outsmart anyone when it comes to canvas shade sails. Let us cut to the chase, and find out all about it.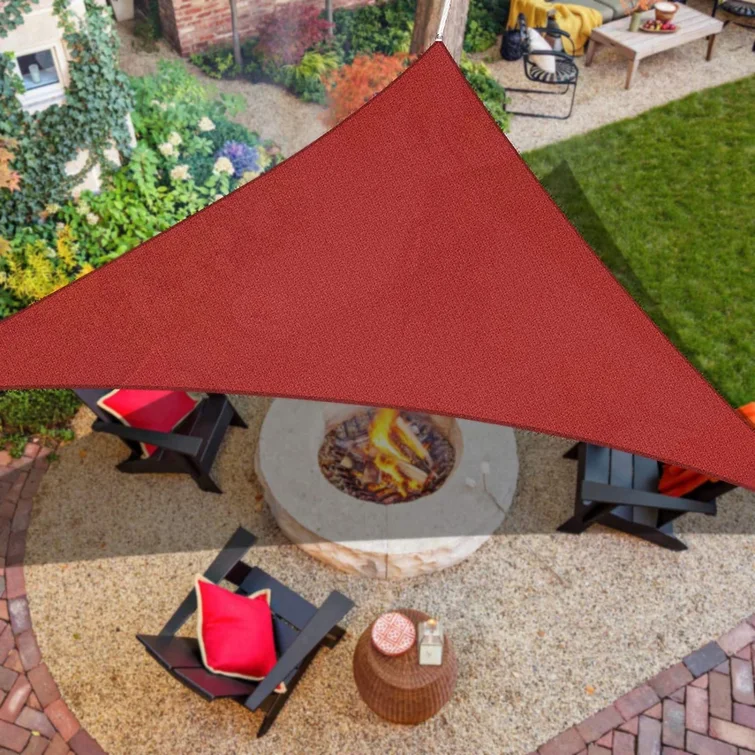 Why do I need shade sails?
As a wholesale buyer or a reseller, the demand is a critical factor that you cannot overlook. Then this is good news for you. As there is a high demand for this product. There are two key reasons for it. Let us find out one by one, shall we?
Typically people go crazy when it comes to outdoor activities. Here comes the bonus part. Enjoying your summer vacation on a beach or playing basketball with friends sounds thrilling. Is not it? Unfortunately, the scorching sun maybe stands in your way. Now, this is where you will need the canvas shade sails. You can set up it in your yard or near the pool. Then you do not have to worry anymore.
Well, there is a hidden reason too. You may already know that people had to stay indoors due to the impact of the pandemic. No one likes to crawl into their rooms throughout the day. This makes people miss nature even more. Thus, people use shade sails as a way of getting closer to nature and having an outdoor experience on their own. Laying beside your pool under a shade sail can help you to stay away from your busy life for a minute.
Why shade sails are worthy?-Top 5 proven benefits
There are countless advantages that come with canvas shade sails. If you are intending to buy one, you can experience all the benefits that are listed down below.
This product can protect you against the skin cancers that may cause by exposure to sunlight. With this product, you can have your vacation at your home as you want. The sun won't get in your way anymore. This may be problematic based on the product you choose. Not all the fabrics have this benefit even if they claimed to have. Hence, make sure to choose wisely.
People concern a lot about whether their products will ruin their house or its appearance. Stop fetching as it won't happen. Instead, it can elevate the looks of your house unlike before. There are various styling options for you to choose from.
It is a common belief that using shade sails may cause problems in terms of ventilation. This can be avoided after using a light-colored shade cloth. You will feel the cool breeze once you are under it. At the same time, light colors can reflect the heat. So make sure to use light-colored fabrics for hot weather conditions if you intend to place plants under the sail.
This one is a bit tricky when it comes to purchasing. The reason is waterproof conditions will depend on the shade cloth fabric. In short, waterproof shade sails are available. But you need to do more research to find one. So it is better to check with the manufacturer to find out whether your canvas shade sails are waterproof or not.
After constantly working with stress, playing basketball with friends sounds ideal is not it? As the name sounds with the help of the shade sail you can do any of the outdoor activities that you want. The bonus part is the convenience and the comfort it brings to you. At the same time playing around with the cold breeze will help you to blend with nature.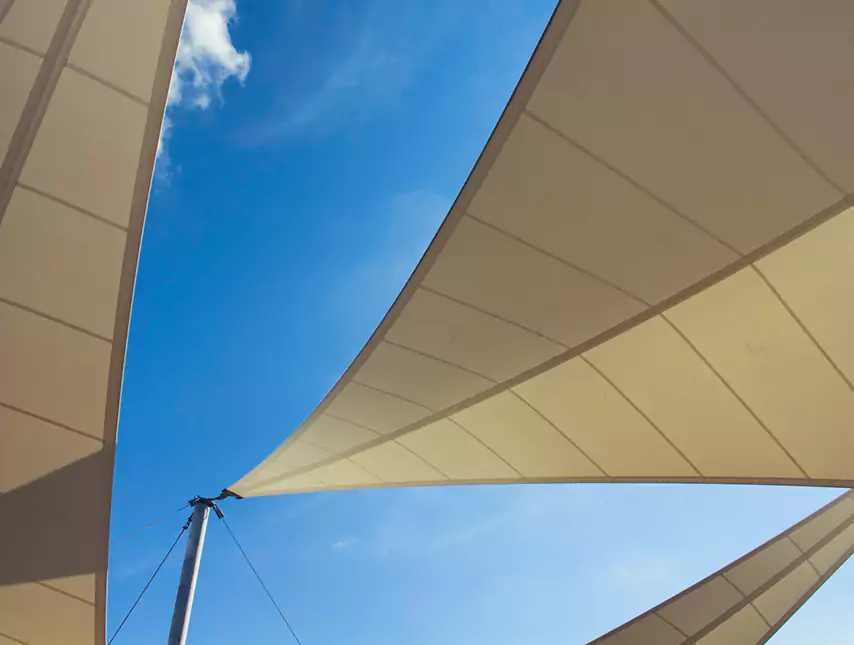 Why shade sails are so important?
There is a hidden use of canvas shade sails that you may have not considered yet at all. The real importance of the shade sails lies on the health side. To be exact, you may have already heard about skin cancers. But did you know that harmful UV rays are the main culprit behind it? There are varieties of skin cancers found by medical health professionals. However, most of the time skin cancer is a result of sun exposure on the body. In short, when we are exposed to sunlight, the UV rays can cause skin cancers unknowingly. For instance, skin cancers such as melanoma can be deadly and sun exposure is one of the causes of it. Do not forget that there are man-made sources that can emit harmful UV rays as well.
Basically, it has become a problem to spend your time outside because of the concerns of skin cancer. Especially, not only adults but also children tend to spend most of their time on physical activities. At one point outdoor activities have become a life-and-death matter. This is where the shade sail got its importance with its purpose.
Why it is the ultimate solution for UV protection
The best and quality assured outdoor shade cloth can protect you against these harmful UV rays. Then again you may be wondering now, why shade sail has become the ultimate solution for this problem. You may be having questions to know why don't wear more clothes instead of canvas shade sails? That's true you can equip yourself with more clothes. However, it will be problematic too. For instance, imagine yourself playing basketball with your family. It will be sweaty so you cannot wear long sleeves or pants while you are in the game. This is exactly why shade sails will become your once and for-all protector. Not only it will give protection but also pleasure and convenience as well.
Shade sails vs Plants
Shade sails are beneficial if you are growing plants in your home. The most common purpose is to protect the plants from getting sunburns. But this is not all, as there is more to it. Here comes the best part. Did you know that shade sails can increase the growth of plants? Yes, that is true though it seems unbelievable. The reason behind this is the color that emits from the shade sail will impact the growth of the plants. Usually, plants that grow under shade sails tend to be larger and healthier. Therefore, you do not have to constantly worry about the looks of your garden anymore. This is exactly why you should purchase canvas shade sails as they are plant protectors.
InsonShade-High quality shade fabric solutions in one place
As a renowned brand in the industry, we are ready to supply mass production of shade cloth fabrics around the world. We guarantee the quality of the product by offering the best deals for your convenience. We bring you more than 20 years of experience with our quality assurance products. In addition, we offer customization services to improve customer satisfaction. Check our website here if you want more details about us. Our professional team is ready to serve 24/7. We invite all to have an out-of-the-world experience, unlike other brands. Join us as we will gladly become your trusted partner on your ongoing business journey.