Description
INSONSHADE's Raschel  shade cloth in 70%shade rate to prevent the plants from sunburn,Made from virgin polyethylene with UV stabilized to maintain its strength and flexibility under the harsh sun, heat, wind, rain and hail.
Agricultural knitted shade cloth Specification
Material: high density polyethylene.
Needle No.:4
Wire shape: tape
Shade rate: 70%.
Length: customized.
Width: 1 m – 6m.maximum 12m
Structure: tape&tape yarn knitted
Color: various colors, the common are black, green, blue and white.
Service life: outdoor warranty is 8 years.
Weight:80g/m2
Greenhouse knitted shade cloth Features:
Made by polyethylene with UV stabilized, air breathable.Excellent UV protection for your crops.
Various colors for choice.such as black,green,red and blue
The materials are all recycled.Environmentally friendly materials,No harm to human, plants or environment.
Reinforced edge with eyelets.
Good cooling and shade effect.
Significantly reduce the incidence of pests and diseases.
Reduce the solar radiation, wind speed and soil moisture evaporation.
Lightweight and easy to install.
Tough lock stitch knitted construction. Resists rips, tears and fraying. Shade levels remain constant during product life.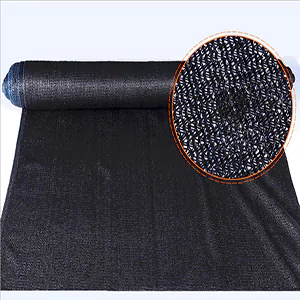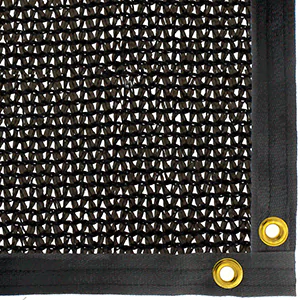 Applications:
70% Shade Cloth – Use the white 70% for a cooling backyard shade. It hotter climates, one customer from kenya quoted "Last year, despite the hottest summer on record, because of the black 70% shade cloth I was able to pick tomatoes, watermelons, chard, and lima beans all the way through to November." The 70% black serves as a paintball barrier and also protects your ficus from the heat.
70% Shade Cloth – Used primarily for backyard shade and available in a variety of colors.
70% agricultural shade cloth also use for high tunnel shade structure