When looking for outdoor shade, especially for your patio, don't forget to consider all the aspects of sun screening, stellar look and durability of patio shade cloth. You want to purchase a shade cloth for your patio that gives a fancy look and provides comfort from intense sun radiations.
Modern patio covers serve this purpose well by blocking harmful ultraviolet radiations (UV rays) without blocking the cool breeze. They also add a new outlook to your patio by adding modern design elements.
When shopping for patio shade cloth, you definitely cover size, shape, sun screening features and custom looks. Suppose you're finalising fabrics for patio use. In that case, this guide will surely help you make the best choice to complete the final decore of your patio.
This article covers the best patio shade cloth options, features, and some of the best options available.
What are patio shade clothes?
A patio is an outdoor area or an open courtyard adjacent to the home's main building. People of the family gather here to meet and greet, socialise and enjoy the beautiful view. These areas often face a garden, pool or local scenery. Without shade, it becomes very uncomfortable to sit there and enjoy.
Outdoor shades provide cooling on hot sunny days without blocking your view. Their weather-resistant properties allow them to block UV rays and prevent damage to your skin. Patio shades act as a protective barrier and give a new look to areas around your home.
What are the main features to consider for patio shade clothes?
When looking for a sailcloth for a patio, don't go for simple aesthetics; instead, consider all the health and safety aspects. Flexibility, lightweight and portable shade cloths are a good choice because they are easy to move and fold. Some of the important features to consider when purchasing a patio shade material are:
Size and design of the shade cloth
The fierce competition evolved variety so much that even a little factor is important for customers. Although companies are increasingly focusing on custom made shade sizes, mostly rectangular, circular and triangular shade clothes are prevalent. 
Also, people now prefer matching patio furniture and shade clothes. Some go for an eye-catching contrast to enhance the look of the patio. You can find a range of colours from desert sand and gunmetal to full black and all other colours. Choose rectangular or square sails for covering the largest area. Colour is a prominent feature of your shade. You can even choose one matching your house.
Usually, when it comes to size, you've to consider multiple factors. Are you using erect posts for supporting sails or an existing structure for anchoring sails cloth? Take measurements carefully to choose the right size and fit for your patio. If you want to reduce anchor points, go for triangular shades because they only have three anchor points.
Material of the shade cloth
Usually, shade cloth is made from high-density polyethylene (HDPE), but other materials like nylon, polyester and PVC are also used. HDPE with different knitting to give stretch provides one of the best and most durable shades. It has enough density after the stretch to block UV rays.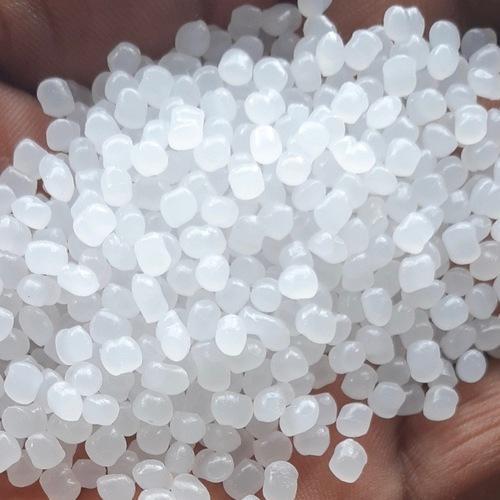 Usually, shade cloth is made from high-density polyethylene (HDPE), but other materials like nylon, polyester and PVC are also used. HDPE with different knittings to give stretch provides one of the best and most durable shades. It has enough density after the stretch to block UV rays. 
Protection against UV rays
Ultraviolet radiations or UV rays are sun's radiations having energy high enough to damage living cells. That's why prolonged exposure to these radiations can lead to sunburns, eventually resulting in cancer. A safe way is to limit the exposure by utilising outdoor shades. Your shade's material acts as a barrier to protect from such harmful rays.
Ultraviolet protection factor
The main question is whether your chosen material can provide the required level of protection or not. For this purpose, check the ultraviolet protection factor (UPF); the higher its value, the greater the level of protection from damage. This is an internationally recognised factor, and usually, the level is expressed in percentages. For example, a shade might absorb 95% of UV radiation. 
The minimum acceptable range for shielding children is about 93%. Also, this factor is closely linked to light rays instead of heat rays. For example, a black fabric might have a factor of 95%, which means it passes 5% of the light. On the other hand, the similar material in white might have a factor of 45%, meaning it passes 55% sunlight.
Things that might affect the UV protection of materials
Different factors affect the ability of fabrics to transmit UV rays. Some are
● The first is the density of fabrics. Closely or tightly woven fabrics pass fewer radiations than loosely woven fabrics.
● Stretch also decreases protection against UV rays; this is especially true for sails and shades netting.
● Dark materials transmit fewer UV radiations than light coloured materials.
● Consistent production greatly influences protections level against UV rays. So, it is important to purchase high-quality materials from certified companies.
Durability is the ability of fabrics to withstand sun damage or fading. UV rays and other climate factors also damage fabric, like rotting of cotton fibre, brittleness in nylon material and tear of woven fabrics. Companies use different techniques and UV resistant coating to offer longer periods of usability to materials. Although not 100% safe, these techniques greatly enhance the life of shades.
Resistance to catching fires is critical for outdoor shades, especially when used near candles or flit across a barbeque. Shade materials cover huge space and are sometimes blown away or blown down, so this property helps ensure safety. It's important to have precautionary fire resistance but not rely on this property; instead, consult professionals to ensure safety measures.
When we refer to water resistance, two concepts are prevalent in the market. First is the ability of materials to not let water pass through or around them. Some marine-grade shade fabrics offer this property. They will keep you dry in all seasons. 
On the contrary, there is another concept of water resistance. Water may pass through the fibres, but fibres don't absorb water themselves. Also, air breezes through them quickly. This property is perfect for flexible fabrics of umbrellas, canopies and other sails and curtains.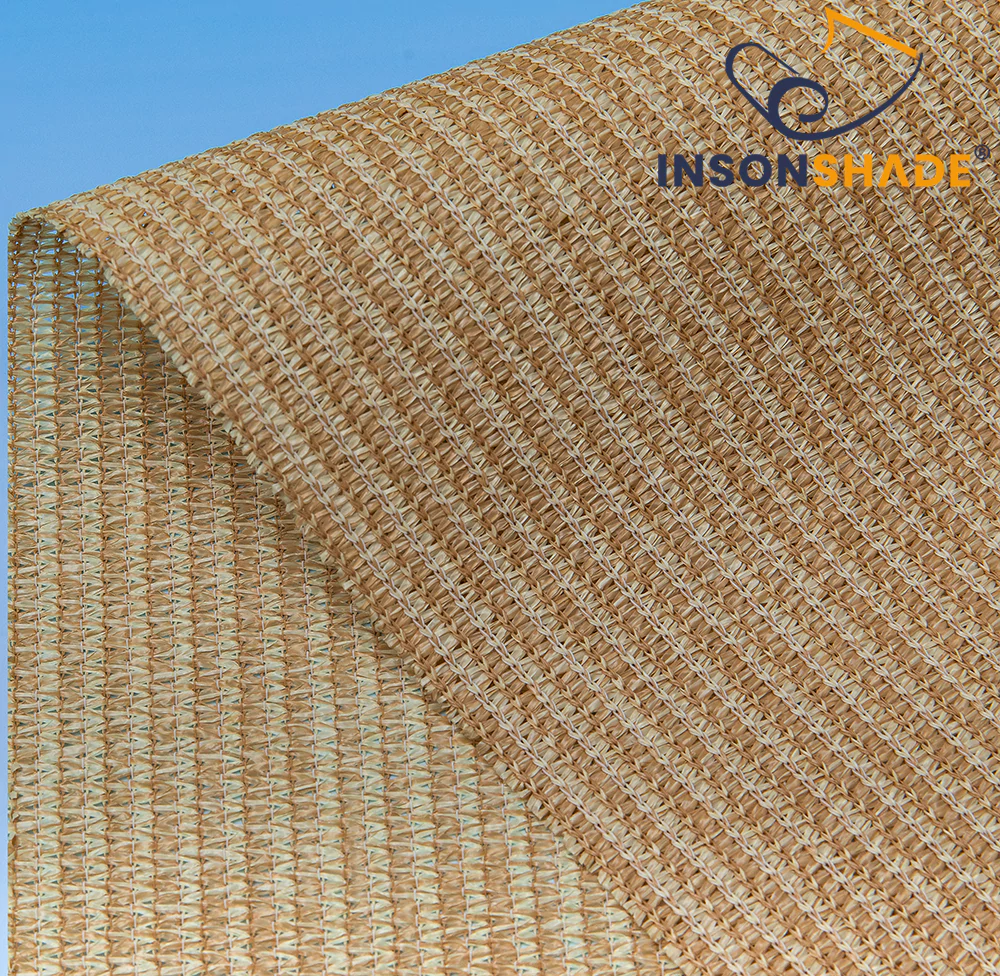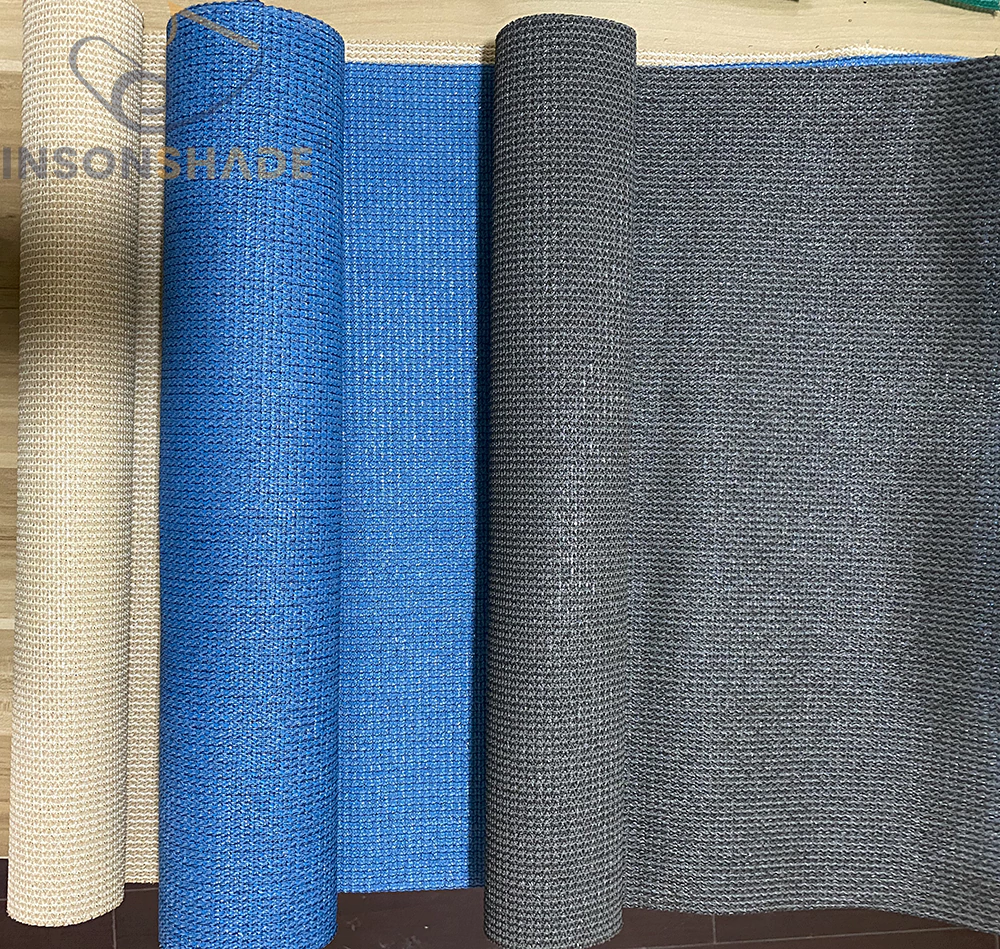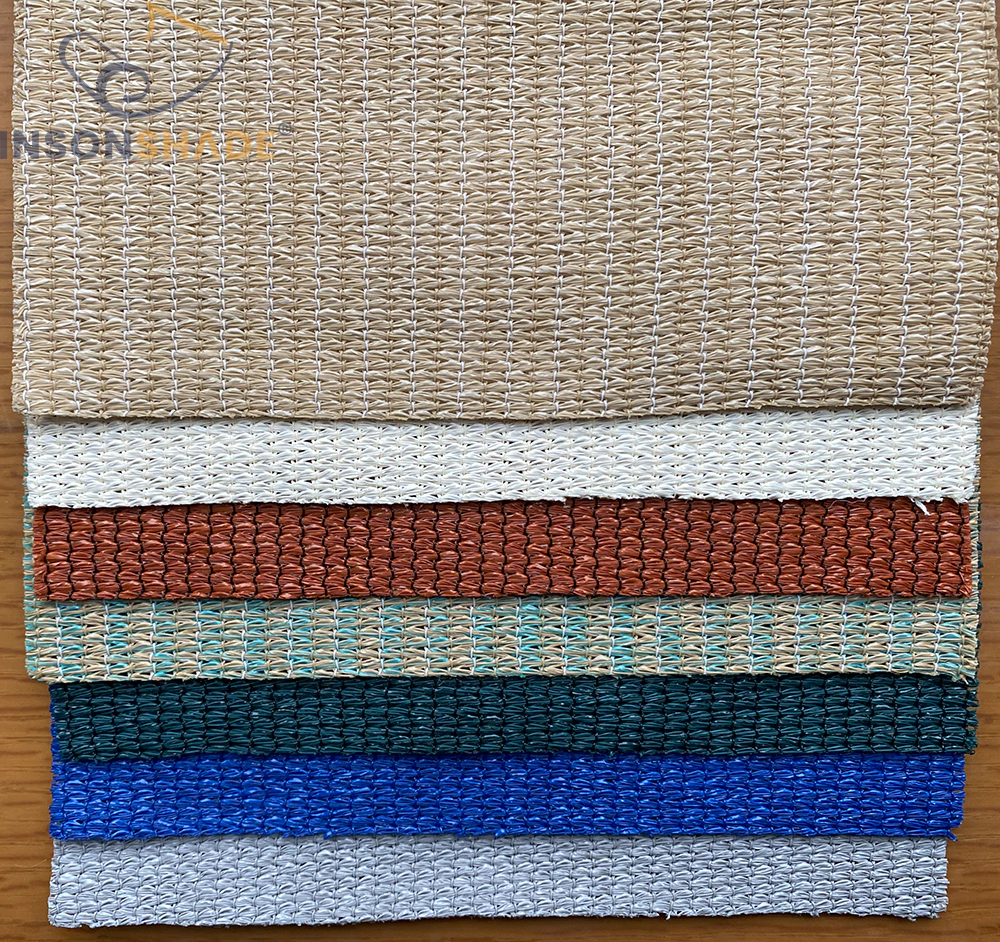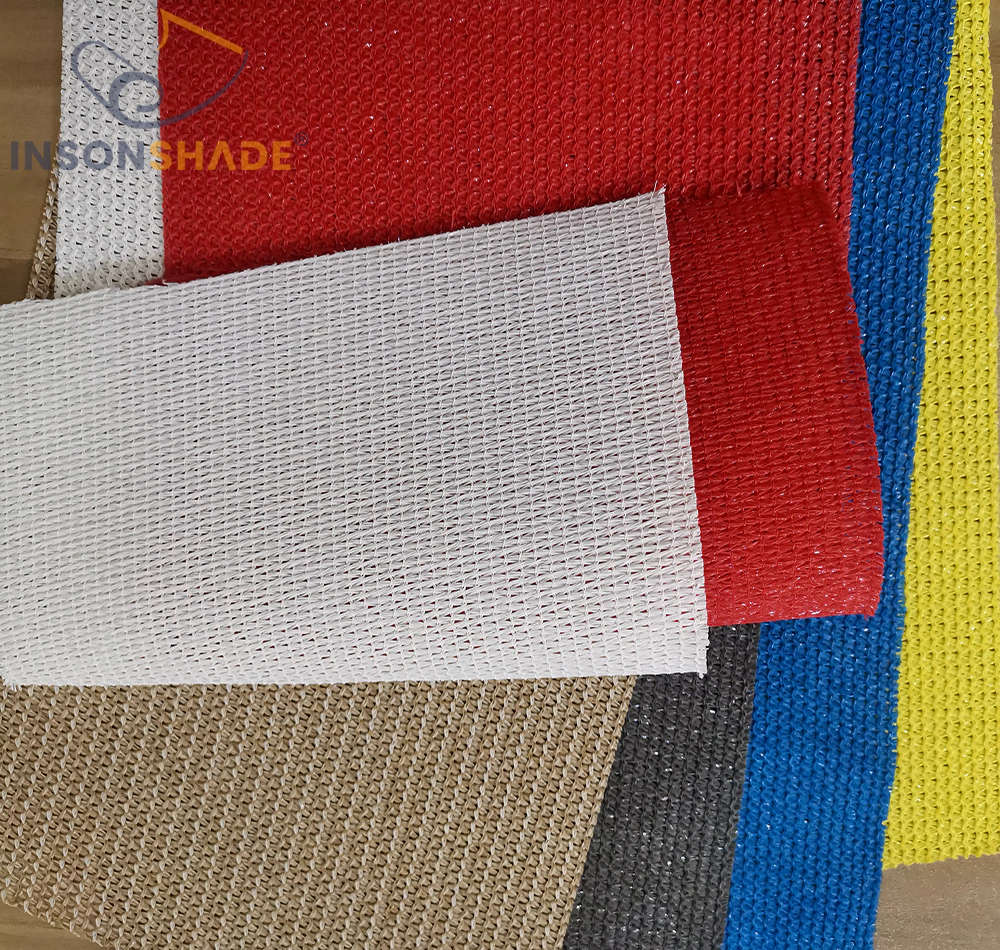 Additional tips for choosing the right shade for your patio
● Always go for the easy to wash option, as after a year or so, your shade might need washing due to droppings of birds, dust and other detritus.
● Check the edges properly whether they have double to triple stitching or not? It increases durability.
● Analyse your place and gather data on how the sun will hit your shade cloth. Utilise this information to place shade for optimal shading correctly.
● Select the right shape shade depending on which will fit your space.
Patio shade cloth options for giving your deck a new look
After understanding all the suitable selection methods, it's time to look at the best patio shade clothes. Below are some options that give your patio quality material, durability and a great look. They will provide you with shade, comfort and long-lasting decoration. These shades have a wide variety of colours and sizes, perfectly catering to all your needs. Let's have a look!
High-density polyethylene (HDPE) shade sails for patios
Commercial 95 grade polyethene rectangular shades are best for providing shading to patios and other locations of residential buildings. They have a long life expectancy of 15 years and have a shade factor of 95%. HDPE shades offer the most extended durability and resistance against fading. They are effective against UV rays and meet international quality standards. You can mount them easily using mounting hardware accessories. They come in various sizes ranging from '9×12' to '14×18'.
Some of the main features of high-density polyethene (HDPE) rectangular shades are:
● Greater life expectancy leads to cost savings in the long run.
● The high UV factor matches the minimum 93% requirement for children.
● Resilience, shape resistance, and elasticity in HDPE shades due to heating setting, ensure dimensional stability after washing or use.
● It also includes reinforced stainless steel buckles for extra strength at the edges.
● They are not easy to install, so they need galvanised supports. 
● Once installed, they offer comfort and breathability; you can enjoy your time to the maximum.
● It comes in various shapes, from square to rectangular and triangular shapes.
Choosing the proper colour matter a lot for the scenic beauty of your patios. If you are looking for a wide variety of colours, then HDPE shades come in multiple colours. Beautiful colour combinations greatly enhance the look of your patio. You can get a customised colour or choose one from the available list.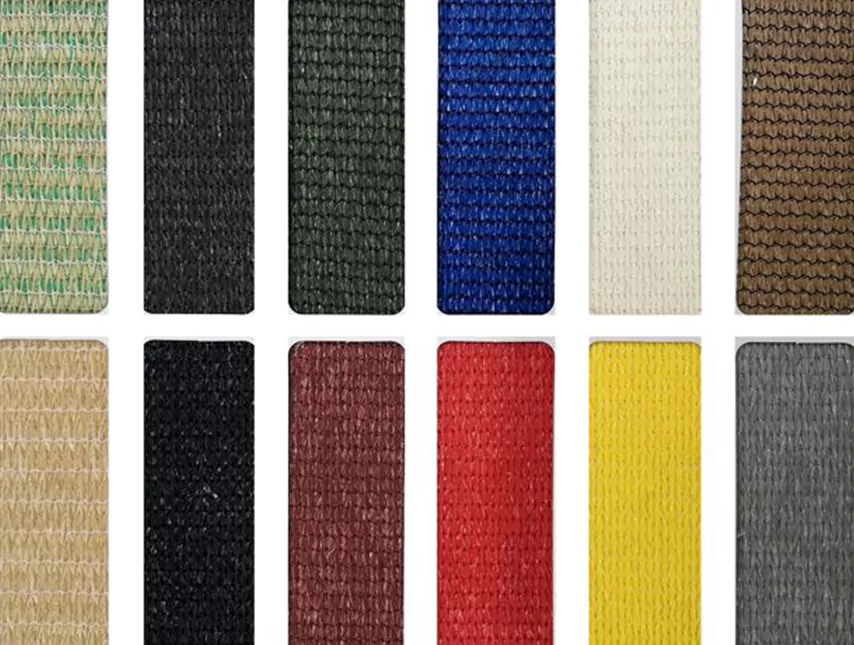 Waterproof shade cloths wp-330
The waterproof shade fabric consists of a high-class shade fabric with an LDPE coating. These are specially developed fabrics for customised design requirements. Waterproof shades are suitable for rainy areas. Suppose you want to keep your patio furniture dry and cosy, then it's the best choice. Some other features are:
● Knitted HDPE monofilament and waterproof tape fabric offer excellent protection from UV rays. The protection factor is up to 95%.
● Its weight is 330g/m2 and offers excellent resistance against dirt due to LDPE coating.
● It has a full warranty of up to 5 years for the coating side and ten years for the non-coating side.
● It is suitable for greater heights as LDPE coating also blocks air movement.
● The waterproof fabric material is 100% recyclable and positively affects the environment.
● Suitable for commercial buildings outdoors and patios because waterproof material is required.
The colour options
A large colour combination allows you to match any design requirements with a unique look. Whether for commercial or residential buildings, it can fit every environment.
Triple stitched with PTFE thread, triangular shades offer 15-year long durability. People use triangular shade clothes, especially for an aesthetic focal point. They are very comfortable and provide free movement of cool breeze for easy breathing. They should be your best bet if you want to make your patio impressive and attractive.
Some features of triangular shades are:
● Same material HDPE as that of rectangular shades.
● It uses 340 Gsm commercial grade fabric with a UV block of up to 95%.
● High quality and long-lasting durability up to 15 years.
● It complies with the Australian performance standard for knitted and woven fabrics AS4174.
● Strong lockstitch construction is used because the thread won't unravel even if it breaks down at any particular point.
● Triangular shade clothes are suitable for swimming pools, backyards and gardens because of their charming looks.
● Triangular shade is highly versatile. You can utilise it anywhere in the house.
A wide variety of colour options is available. You can choose any as per your needs. Customised service is also available.
DUAL COLARO 340 cloth creates one of the unique design combinations. When two colours are combined, each creates outstanding aesthetics from each side and adds durability due to a blend of high-quality monofilament and tape yarns. It has a sturdy warranty of 10 years. Not only this, it is 100% recyclable. It has superior biaxial stability as two different fabrics result in one high-quality fabric with minimal maintenance and improved properties.
Some of the main features of dual-colour commercial knit shade are:
● Maximum stability due to a combination of monofilament and tape yarns by lock-stitch knit pattern.
● UV stabilised and can block up to 93.6% of UV rays.
● 340 gsm fabric to provide high durability. Its life expectancy is ten years.
● Dimensional stability is achieved through the heat setting process and has shrinkage ≤1.
● Resistant to moisture absorption.
● This shade has high bursting pressure and tear strength to withstand bad weather conditions without damage.
● High colour fastness leads to less pollutio
After exploring different shade cloth and their features, it is easy to make your choice. After reading this article, we hope you will find a fantastic match with great design, high durability and fantastic colour combination. Commercial grade shade cloths are the best fit for your patio, providing a unique and high-performance outlook to your patio and backyard. You can choose one according to your taste and requirement. We at INSONSHADE's, with 20 years of hands-on experience, provide you with the best shade clothes to cater for all your needs.