Description
Aluminet heat curtain also called Aluminet energy screen.it knitted from aluminum foil strip  with special structure.
Due to the excellent ability of aluminum strips to reflect sunlight, we use this feature to save energy in greenhouse.50% Aluminet heat curtain widely used in greenhouses for flower and vegetable.
Besides,the aluminum foil strip is opaque, so it also has a certain shading function.
Benefits
AAS55 Greenhouse Aluminum Screen can work properly for shading by reflecting the sunlight to cooling during the day, reducing radiation losses at night, hence preventing condensation forming.
Saving energy at night. It can offers considerable decreases in heat loss from the crops while the aluminum screen is closed at night and the plant temperature will stay higher.
The open version of the SCREENMAX  screen ensures maximum cooling in tropical climates.
The closed-structure version of the SCREENMAX Sun Shading Screen, growers can achieve energy savings of up to 58%
SCREENMAX curtain provide control over sunlight and temperature in every climate.
Feature:
Greenhouse Internal use
Weight of fabric g/m2 :  72±5
Light transmission in sunlight:45%
Shading Rate : 55%
Energy Saving Rate:  58%
Shrinkage :  80°C 2hrs ≤ 1%
Warranty  :  600KLY/5 years inside greenhouse
Toxicity:    Without plant toxic elements
Raw material :   PET, Aluminum,Polyester
Width of the tapes:  4MM
Pattern: 2 Aluminum one open or 1 Aluminum  one transparent
Screen Width: 4.3M,5.3M or customized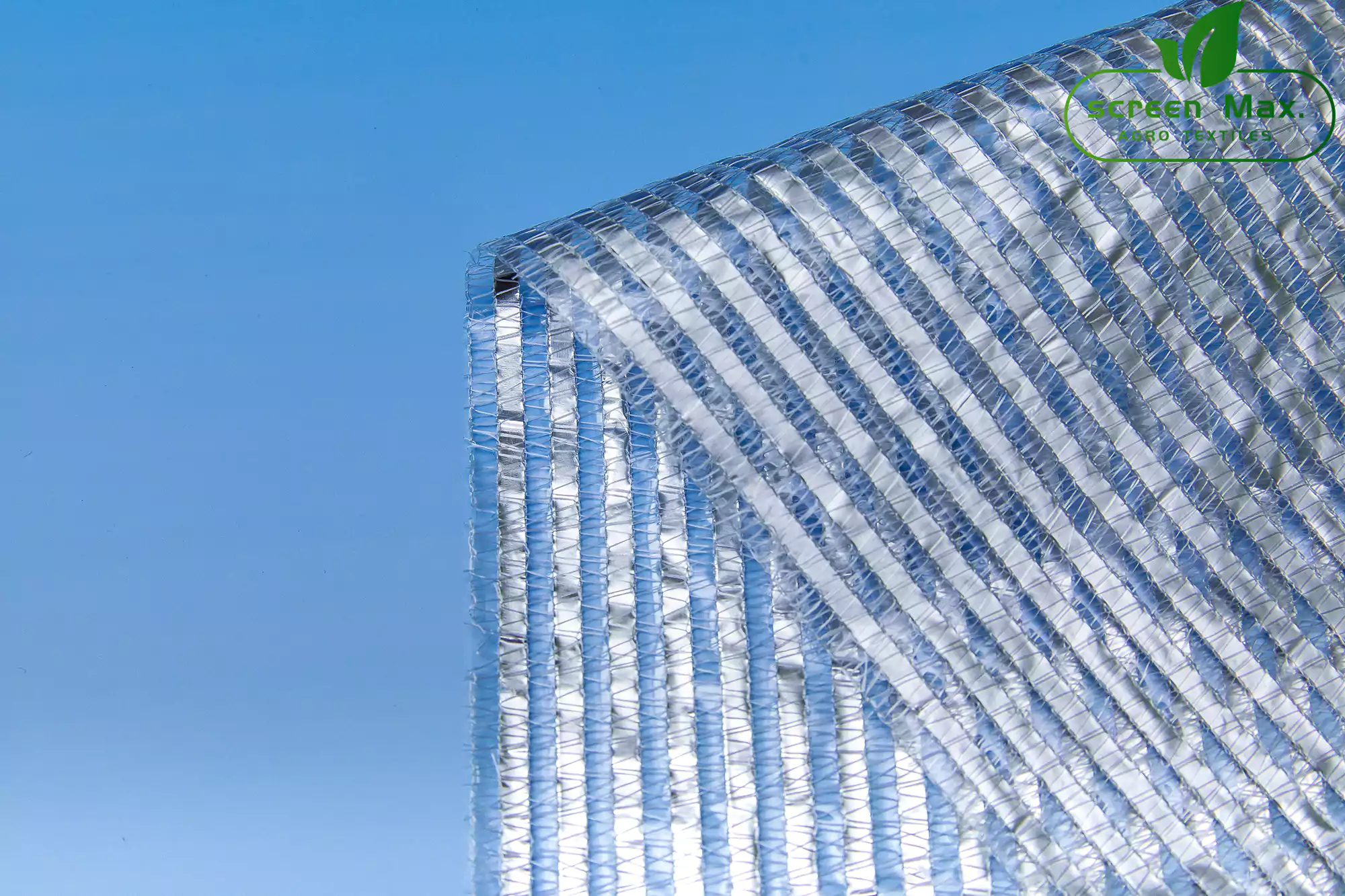 Application: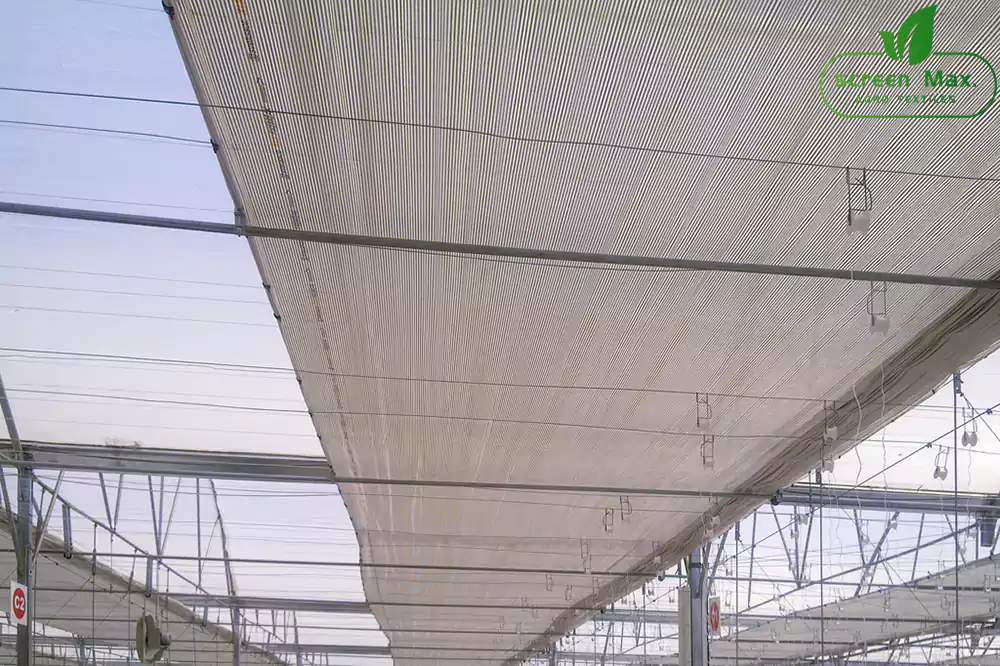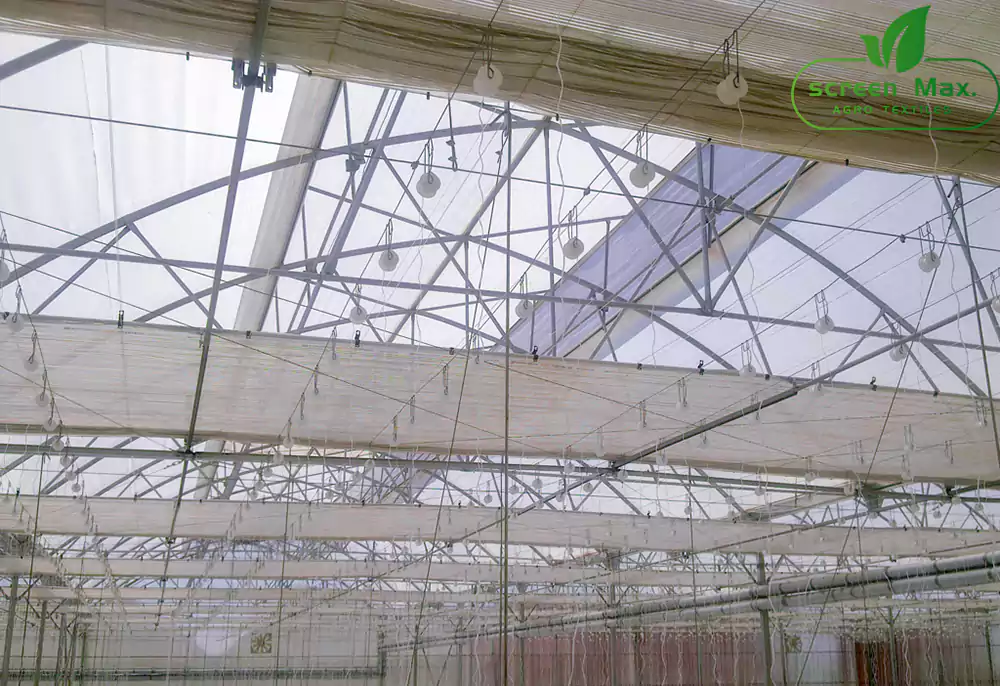 Package of Aluminum thermal screens:
4.3x300m/roll,5.3x500m/roll with white woven bag.
Insert a steel tube in the center of the heat curtain roll to support and fix the sunshade fabric. The aluminet shade cloth will not break even during handling or transportation.