Description
Anti hail Net Features:
Made of 100% virgin UV stabilized HDPE monofilament for exceptional quality.long time service .
Interlocking leno weave pattern for perfect squares
This leno hail netting is flexible, light, strong, ideal for installed horizontally to allow the passage of machinery without difficulty.
Only need very simple support frame.
Strong lock stitch construction for sturdiness and durability
Manufactured from eco-friendly materials
 Reducing the damage of the wind
We can offer the hail netting system for the apple orchard available in different mesh sizes.
Mesh size: 3X5 mm, 2X4MM
Width: 5m
Length: 100 m, 150 m,200m
Shading from 14%, 15%
Reinforced loops around the edges and the middle to aid fixing.
Available type:
 Leno Hail Netting                                                    Square  Hail  Nets  
            YCT60                                                                      YCT70
60g/m2  mesh 3X5mm                                                70g/m2   mesh2X4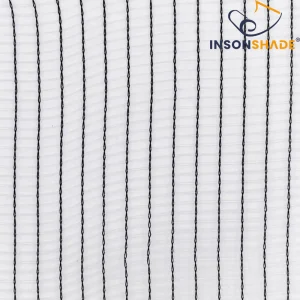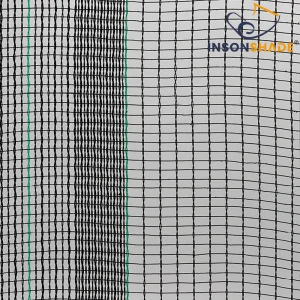 Specification:
| | | | | | | | | | | |
| --- | --- | --- | --- | --- | --- | --- | --- | --- | --- | --- |
| Code | TYPE | Thread size    (mm) | Mesh size (mm) | Weight             (g/m2) | Density | Available color | Seamless Max.                   Width(m) | UV treatment |  warranty | Ideal for |
| YCT60 | Leno Hail Nets | 0.3 | 3×5 | 60 | 14% | crystal,white,black | 5m | 650KLY | 3years | protect orchards and vineyards from hail. |
| YCT70 | Leno Hail Netting | 0.32 | 2×4 | 70 | 15% | crystal | 5m | 650KLY | 3years | high strength and durable hail netting |
Anti Hail Net Applications:
Anti hail net for protecting fruit and vegetables against hail, sunburn, birds & bats.
Ideal for covering fruit ,prevents cross-pollination in seedless citrus varieties.they always call bee netting.
They use our Drape Netting for protecting cherries against pests like birds in Australia and Chile
Can be laid directly on the crops or over garden hoops and cages.
Grape farmers are using our nets to mitigate losses from birds