Description
Some key features and benefits of our COLARO185 shade fabric include:
COLARO185 Shade Cloth Features:
Substantial UV block: This fabric is able to block up to 90% of UV rays, making it ideal for protecting people and outdoor spaces from harmful solar radiation.
Durability: The fabric is made from Europe-imported raw materials and features a tough, lock-stitch construction that is resistant to UV oxidation and fading. It also has a 5-10 year limited warranty.
Breathability: The fabric is designed to allow air to flow through it, helping to reduce temperatures underneath and providing protection from wind.
Easy to clean: Simply hose off the fabric with water to remove dirt and grime.
Specialized fabric: The COLARO185 fabric will not fade, crack, or rot over time, making it a long-lasting and reliable shading solution.
Wide range of sizes and colors: The fabric is available in a variety of sizes and colors to suit different needs and preferences. Customization is also available.
100% fresh material: The COLARO185 shade fabric is made from fresh, high-quality materials that are good for your health.
In addition to its many practical benefits, the COLARO185 shade fabric is also attractive and stylish, making it a versatile choice for a wide range of shading projects. If you are interested in using this fabric for your next project, don't hesitate to reach out to INSONSHADE for more information and to discuss customization options.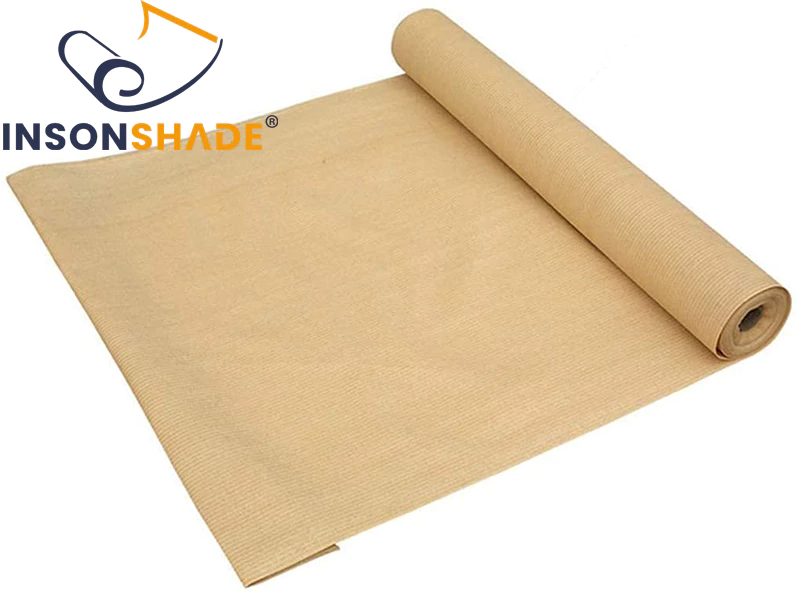 COLARO185 applications:
Shade fabric for pergolas: Due to its lightweight design, COLARO185 shade fabric is perfect for covering pergolas, shade panels, and outdoor shade canopies.
Privacy fence screen: The fabric's UV-blocking capabilities allow enough light to pass through while providing privacy and airflow.
Outdoor shade sail and patio shade sail: With up to 90% shade density and UV blockage, COLARO185 is an ideal choice for sun sail applications. Its antifouling and mold-resistant properties make it a reliable choice for outdoor shading.