Description
Make Custom Shade fabric Size and weight with reasonable price, and quick shipping. we are china shade cloth suppliers and manufacturers directly.this is shade fabric roll only,not Edge Taping Product!Our outdoor shade fabric is made from 100% UV stabilized polyethylene. Its unique lock stitch construction make enough strong. the shade fabric under special heat setting process,Most effective to avoid curling and shrinking.Its lightweight and durability make it a superior choice for various of shade project. such as patios, courtyards, privacy screens, dog kennels,caravan annexes, barbecue areas, carports, aviaries, pool covers, and swimming pool shading. our shade cloth are available wide range of size and colors.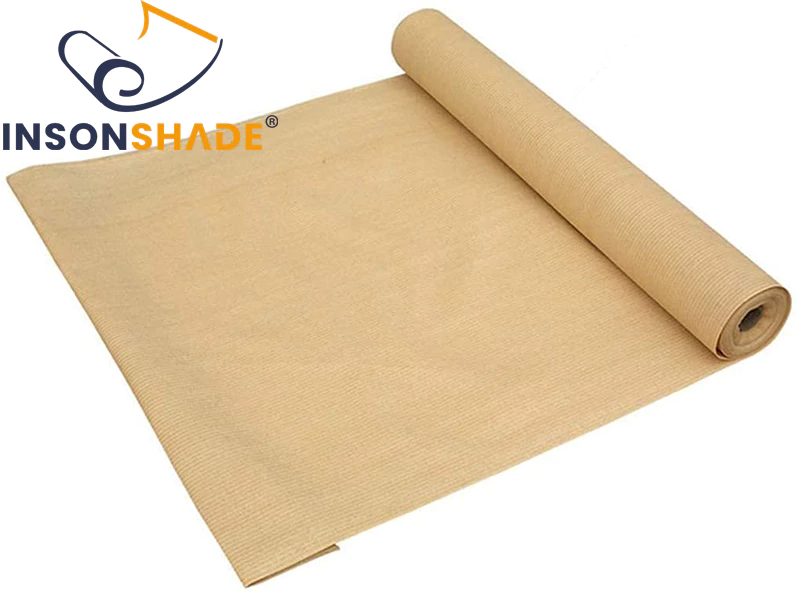 Substantial UV block from the sun,it can up to 90%.
Made from Europe imported raw materials.UV stable knitted fabric for strength and durability.
Manufactured featuring tough, lock-stitch construction
Very strong resistance to UV oxidation and stable color.5-10years limited warranty.
Breathability- provides protection from wind and helps to reduce temperatures underneath.
We are  only provide high quality sun shade fabric for your projects.
Roll sizes:3x50m straight and centre folded rolls.
Average weight:185g/m2.
Accept custom,such as color,size,weight and extend. warranty quality.
shade cloth allows cover to 'Breathe' reducing temperatures underneath by up to 32%.
Will not fade, crack or rot.
Easy to clean.
Specialized fabric will not fade.
Easy to clean, simply hose off with water.
100% fresh Material,good for your heath.
shade fabric for pergola:Due to lightweight,Shade cloth is perfect for covering pergolas ,shade panel and Outdoor Shade Canopy.
Privacy fence screen: COLARO185 UV blocking shade cloth allows enough light to pass through, without completely blocking your view. and allow airflow through. Provides you with privacy from the outside world.
Outdoor shade sail and patio shade sail:Up to 90% shade density and UV blockage.Effectively keep harmful ingredients out. additionally  COLARO185 sail shade cloth antifouling and no mold.its ideal for sun sail application.