Description
INSONSHADE Premium Greenhouse Shade Netting – 30%-95% Shade Rate
Check more Agricultural shade cloth products from INSONSHADE >>
Key Features:
Superior Material: Crafted from 100% virgin HDPE combined with UV stabilizers and Black Masterbatch for enhanced durability.
Advanced Shade Design: Integrating both monofilament and tape filament advantages, our shade cloth rolls boast a precise shade rate ranging from 30% to 95%. Weight varies from 50g/sq.m to 320g/sq.m.
Enhanced UV & Oxidation Protection: Infused with European-imported antioxidants and a UV-resistant formula, this shade netting overcomes the limitations of traditional shade nettings such as excessive shrinkage, inaccurate shading, and rapid aging.
Chemical Resilience: Demonstrates resistance against both acidic and alkaline chemicals.
Versatile Usage: Perfect for horticulture, agriculture, public sun protection, construction site dust prevention, edible fungus breeding, balcony courtyard shading, and more.
Customization: Enjoy a factory-direct supply with complete customization options for color, width, size, manufacturing technique, and packaging. Standard sizes are 3x50m, 4x50m, and 6x50m. OEM orders welcomed!
Sample Availability: Free samples provided for bulk orders to ensure your complete satisfaction.
Extended Durability: With a mix of 5% imported European antioxidants, anticipate a robust life expectancy of at least 8 years under normal weather conditions.
Technical Specifications:
Material: 100% virgin HDPE + UV stabilizer + Black Masterbatch
Width: 100~600cm (customizable)
Length: 50m, 100m (customizable)
MOQ: 20ft container
Production Cycle: Deliverable within 30 days post-payment.
Shade Rate: 30%-95%
Lifespan: 5-8 years (standard weather conditions)
Color Options: Black, Yellow, Blue/black, Green, Red, and more.
Square Gram Weight: 60gsm to 190gsm, tailored to various applications
Shade Cloth Specifications:
| Square Gram Weight (g/m2) | Shade Rate | Application Field |
| --- | --- | --- |
| 60gsm | 60% | Dust-proofing for construction sites |
| 80gsm | 75% | Greenhouse shading without affecting photosynthesis |
| 110gsm | 80% | Enhanced shading for greenhouses |
| 175gsm | 90% | Edible fungus breeding with superior shading |
| 190gsm | 95% | Shading for balcony courtyards; fence support |
Recommended Shade Density for Plants:
| Density | Name of Plants |
| --- | --- |
| 30% | Roses, Strawberries, Gooseberries, Tomatoes, Cucumber |
| 40% | Bedding Plants, Gloxinias, Herbs, Iris, Lilies, Vegetables |
| 50% | Foliage plants, Cut greens, Orchids, Ginger, Pot plants |
| 60% | Orchids (e.g., Oncidiums, Phalaenopsis) |
| 70% | Ferns, Orchids (e.g., Cypripediums), Philodendron |
| 80% | Indoor plants, Specific Orchids, Plantation crops (Tea, Coffee, Cardamom) |
| 90% | Uses include cattle sheds, poultry houses, construction scaffolding, and vehicular shading |
FAQs:
1. What does the shade rate percentage indicate?
The shade rate percentage refers to the amount of light the mesh blocks. For instance, a 70% shade rate means the netting will allow 30% light to pass through.
---
2. How can I set up the shade netting on a plant house or poly-tunnel?
Position the shade cloth over the desired area. Secure it using cable ties or string to fixed structures, such as posts. The cloth comes with eyelets for attachment, but if needed, we can provide additional eyelets for accessory insertion. Custom colors and sizes are also available upon request.
---
3. Is the horticultural shade netting water-permeable?
Absolutely! The shade netting material – HDPE is designed to be permeable, ensuring water from rain or sprinklers can easily pass through, maintaining crop moisture.
---
4. Can this shade cloth also function as an insect mesh?
While its primary purpose isn't insect protection, the mesh's fine holes can help deter many insects. For significant insect concerns, we suggest opting for a dedicated insect net.
---
5. Is it safe to place the shade netting directly onto crops?
The agricultural shade netting is lightweight and can be directly laid on sturdier crops. However, to prevent the cloth from being displaced by wind or damaging delicate plants, it's best to use supports or multi-channels.
---
6. How should I install the netting inside a greenhouse?
Although this product is optimized for outdoor use, it can be placed on the interior roof of a greenhouse. Secure it using cable ties or suitable fasteners.
---
7. How can I repair a hole in the shade cloth?
For a temporary fix, cable ties will suffice. For a more durable repair, we suggest opting for shade nettings with sewn borders.
---
Product large image: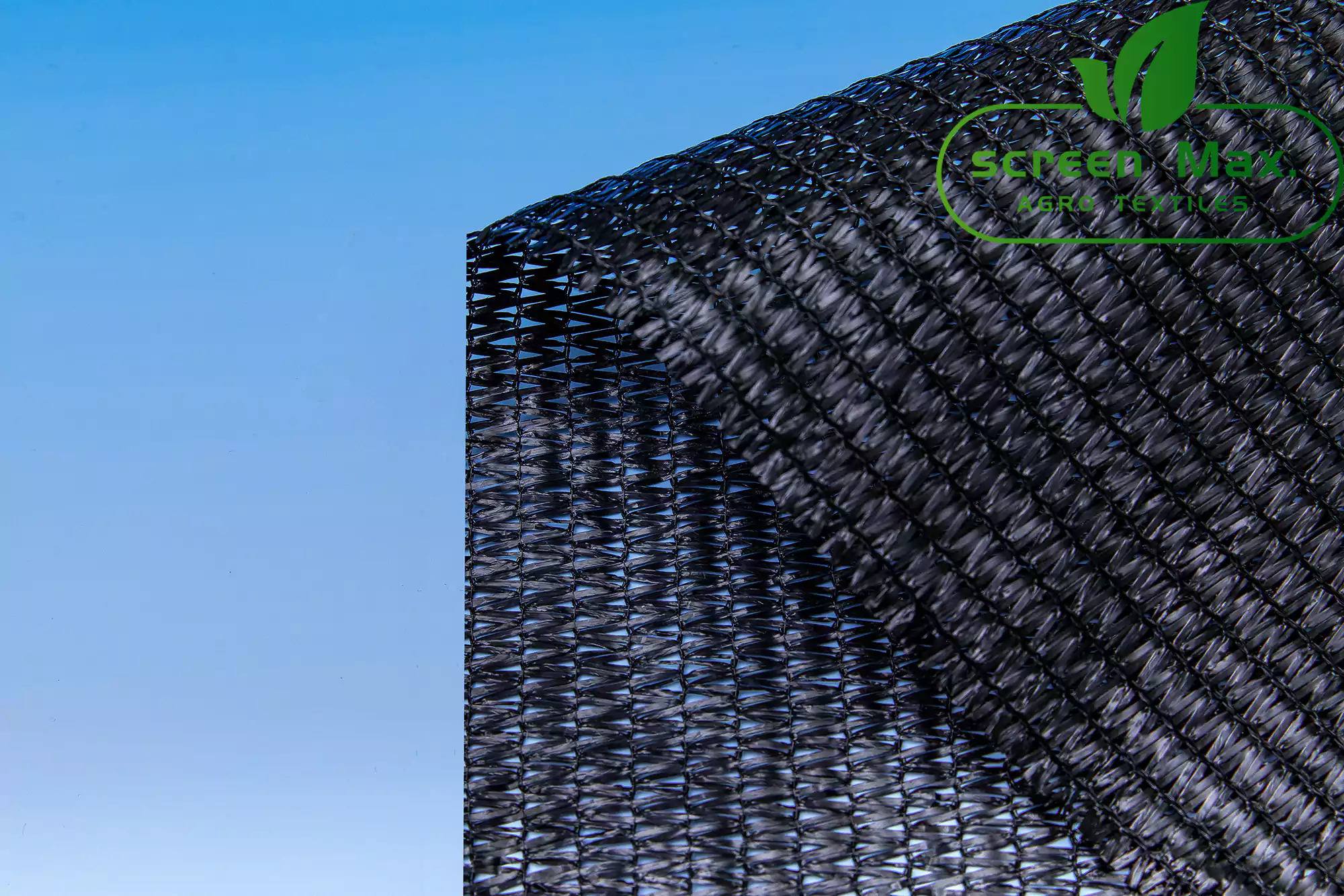 Black shade cloth|shade net|greenhouse net packaging.