The weather and climate of Kenya
Kenya is located on the equator and has a pleasant tropical climate, but the regional climate varies greatly due to various factors such as altitude. The average daytime temperature in Kenya is between 20°C/68°F and 28°C/82°F, but it is warmer along the coast. Kenya is so close to the equator that the four seasons are not very obvious. Therefore, there are dry seasons and rainy seasons. During the dry season, daytime temperatures are typically around 23°C/73°F at high altitudes (like the Masai Mara) and 28°C/82 at low altitudes (like the coasts) .The sky and the day are clear. During the rainy season, daytime temperatures at high altitudes range between 24°C/75°F and 27°C/81°F. Because of this, shade nets are essential for agricultural planting, people's production and life in Kenya.
What is shade net or shade cloth?
Shade nets are made from lightweight knitted polythene yarn that provides people and plants with protection from the sun. Shade material is rot and mildew resistant, does not become brittle and resistant UV radiation. It offers superior ventilation, improves light diffusion and keeps garden or crops of greenhouses cooler.
Shade cloth fabric is available in densities ranging from 30% to 95% to suit variety of unique application needs. Applying to the field of agriculture, we usually call Agricultural shade cloth or Shade netting use for carport shades industry, which are usually known as car parking shade fabric.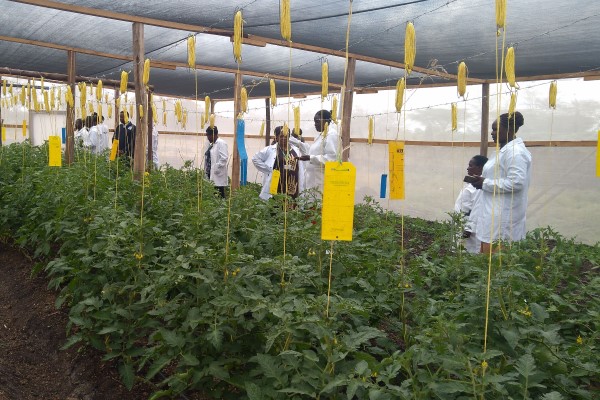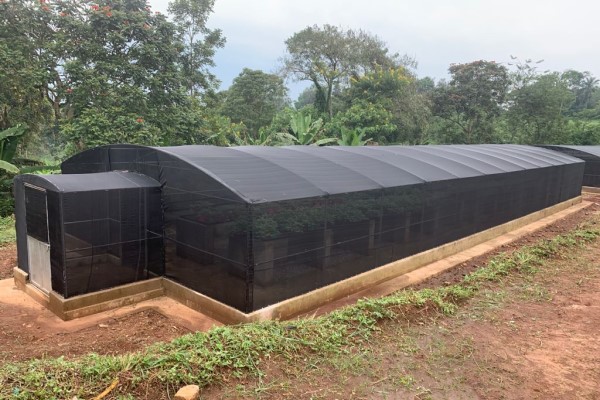 What sun shade net of the densities range should we use? Here is an example:
| | |
| --- | --- |
| shade net density | Applications |
| 30% | Chrysanthemums, Asters, Snapdragons, Geraniums |
| 40% | Various Vegetables & Herbs, Iris, Lilies, Gloxinias, Misc.  |
| 50% | Bromeliads, Ficus, Orchids (Dendrobiums, Epidendrums, Vandas) |
| 60% | Orchids, Azaleas, Ferns, (Oncidiums, Phalaenopsis) |
| 70% | Ferns, Philodendron, Orchids (Cypripediums) |
| 80% | inseng. Great for Patio Shade and Screen. Lets substantial water pass through |
| 90% | Aglaonema (Chinese Evergreen) Heavy Patio Shade |
| 100% | Carport shades project |
Agricultural shade cloth or Shade netting
Growers in Kenya always use 30% shade net for growing trees and vegetable seedlings, flowers, foliage plants, medicinal plants, spices and tissue culture plants. It also has different light transmission percentages from 30% to 90%. 30% shading means 70% of sunlight can penetrate it while 90% shade net means it can only allow 10% of sunlight in. Due to the fact that we are china shade cloth factory, we can also custom to make shade nets depending on your land size. Certainly, colour and shade rate also will be customized, even if normal color is green and black.
Privacy Screen Shade |Windscreen Shade net
Fence screen provides privacy and shade in a variety of residential and commercial application settings. INSONSHADE's privacy fence screen alternatively known as windscreen is made of HDPE mesh material which offers great protection from sun and wind while still allowing natural airflow in the spaces.
Kenya market needs carport shade cloth in 100% waterproof grade. This unique design is built to protect your car from UV rays, hot sun and heavy rainfall in Kenya and East Africa. We use high-quality and innovative outdoor shade net with coated PVC film to build back supported car parking shades. INSONSHADE's Car parking shade net comes in various colors such as blue, green, black, brick red and beige. In the Eastern Africa, our clients have chosen shade net as their material of choice when it comes to car shades fabrics. We are china shade cloth manufacturers and factory, that's why we can supply the car shade fabric and other raw materials separately to contractors at very affordable rates.
INSONSHADE's waterproof shade net feature:
Blocking and reflecting more than 95% of harmful UV rays

Heat treatment,

High temperature resistance.

Stable size,

no shrinkage

100% waterproof

Breathing to reduce temperature underneath noticeably

Long service time,more than 10years lifespan

Being knitted with special lock stitches prevents fraying or tearing