When you want to build a commercial greenhouse, you need a reliable commercial greenhouse supplier to source all the equipment you need for your greenhouse, from designing the greenhouse to the installation. Read on to find the best greenhouse suppliers that you can help sort your greenhouse needs.
10 Best Commercial Greenhouse Suppliers
Here are the best commercial greenhouse suppliers that you can consider when planning to design and install your next greenhouse project.
1. GGS Structures (Canada)
GGS Structures is a leading commercial greenhouse builder and designer in Canada, focusing on giving you a quality experience and environment for your plants. Furthermore, GGS Structures offers greenhouse supplies ideal for different structures, including Cold Frame, Freestanding greenhouses, curved glass, high tunnels, etc.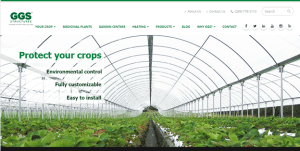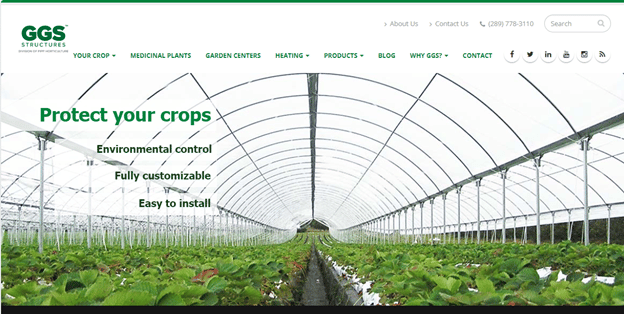 The company boasts of quality greenhouses designed to serve you for a long time and in a quality manner. GGS Structures has been a renowned commercial greenhouse supplier since 1979, helping clients with greenhouse supplies, design, manufacturing, and installation of greenhouses.
2. Growspan (USA)
Growspan has been in operation for over four decades. The company was founded in 1979 and provides superior greenhouse solutions for all its clients. Growspan also offers greenhouses design, financing, and installation as a commercial greenhouse supplier.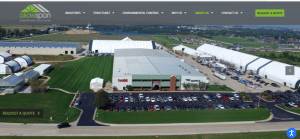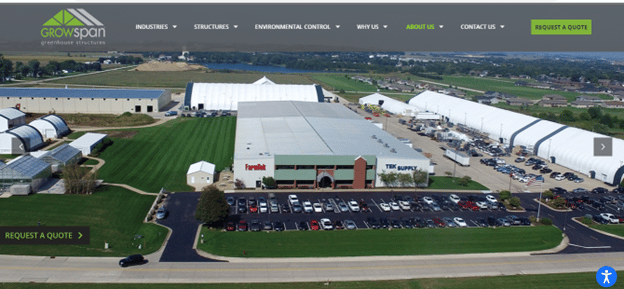 Growspan was founded based on offering high-quality products to clients at competitive rates. For someone in the United States, Growspan is one of the reliable commercial greenhouse suppliers that you can rely on to get the best design and quality greenhouses that protect your crops.
3. Greenhouse Megastore (USA)
Greenhouse Megastore boasts of being the leading online retailer of greenhouse supplies in the United States. Here, all your commercial greenhouse needs will be catered for. Besides, the company also offers garden supplies, such as shade cloth, plant pots, weed barriers, etc.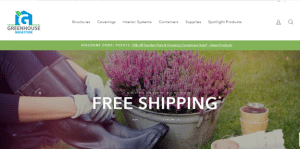 Whether you are a hobby gardener or a professional grower, you will get comfortable dealing with Greenhouse Megastore. The company was founded in 1993, and its many years of experience have slowly seen the company grow to be a leading commercial greenhouse manufacturer.
If you focus on horticulture, you will get all the greenhouse supplies you need and the knowledge to transform your farming as the company focuses on helping farmers realize the utility of horticulture farming.
4. Agrosee Greenhouse Technology (Australia)
Agrosee boasts of being an industry leader based in Australia, focusing on designing and manufacturing all greenhouse supplies. The company aims to create a greener and more sustainable next generation by offering quality and durable greenhouse supplies.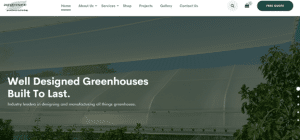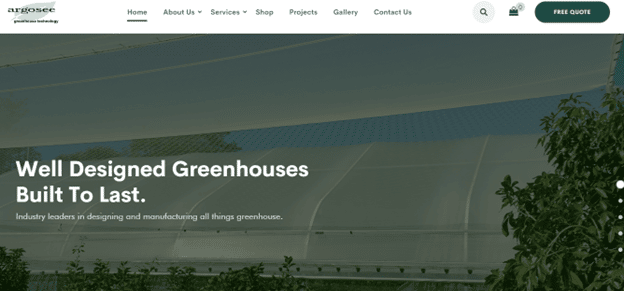 The company also offers to design and install greenhouses for small-scale and large-scale greenhouse institutes. Despite the company being developed in 2006, its founders have the skills to meet the standard requirements in providing quality services to leave their clients satisfied.
Agrosee offers various services. They can help you design the ideal greenhouse structure for your crops and manufacture the required supplies. Still, they offer repair and maintenance of greenhouse structures. Moreover, they can help you with the installation.
5. Apex Greenhouses (Australia)
Apex Greenhouse is a world leader in commercial greenhouse supplies based in New Zealand and Australia. The company provides greenhouse solutions that suit all its client's needs.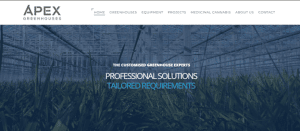 Apex Greenhouse focuses on designing, manufacturing, and building greenhouse projects. Here, you will get full service for all your greenhouse needs, including all the greenhouse equipment that you may require to handle heating and the irrigation of your greenhouse crops.
The company has two main locations. You can find them in New Zealand or Australia. You will get supplies for the greenhouse machinery, fit out, and structure with Apex Greenhouse.
6. Glasshouse Company (Australia)
Glasshouse Company is among the largest commercial greenhouse manufacturers in Australia. The company manufactures and supplies all the structures and equipment required for horticultural farming to suit small-scale and large-scale growers.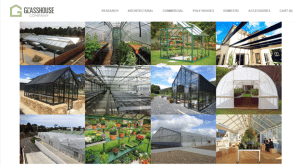 They also offer customer shades and netting structures, ensuring they accommodate everyone. Glasshouse stands out for the various greenhouse projects that it has completed in Australia, including building structures in the Bomeo jungles.
Such a track history guarantees that you will get reliable greenhouse equipment from the company. They offer different types of greenhouses, and if you are unsure which type suits your crop, you will get the right advice from their experts.
7. Elite Agro Projects (UAE)
Elite Agro Projects is a reputable commercial greenhouse manufacturer in the UAE specializing in designing and constructing greenhouses. Their greenhouses come with a fan and a cooling system. Moreover, they offer roof ventilation, fogging systems, and thermal screening.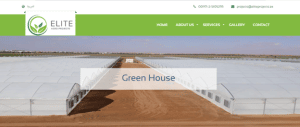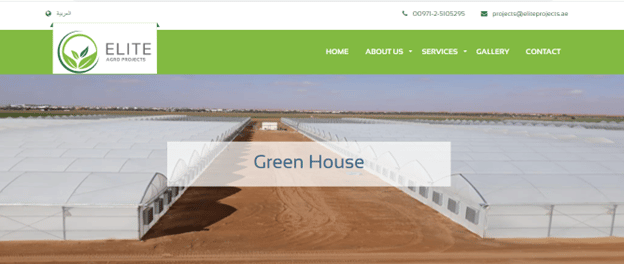 The company offers efficient turnkey greenhouses technology that helps farmers to extend their growing season while focusing on increasing yields. The company is gradually gaining a global presence and spreading its quality services and products. They offer everything greenhouse related, from designing to manufacturing to installation to maintenance.
Their greenhouse solutions include shading nets, plastic, polycarbonate, and glass greenhouses. For people in the UAE or regions with a harsh climate, the greenhouse solutions you get from this company will help sustain your crops.
8. Dyna Trade (South Africa)
Dyna Trade is a leading supplier of technologically advanced agricultural products, including greenhouse equipment. Regarding greenhouse structures, they offer ventilated and pad-and-fan ventilated greenhouses.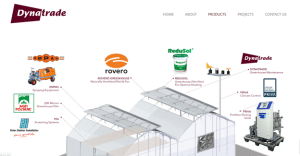 The company has the required skills and knowledge to assist your turnkey projects. They also offer information and equipment to protect crops while in the greenhouses.
9. Vegtech (South Africa)
Vegtech is another reputable commercial greenhouse supplier in South Africa. The company utilizes advanced technology to offer global greenhouse solutions for small and large scale farmers.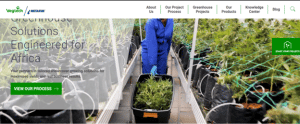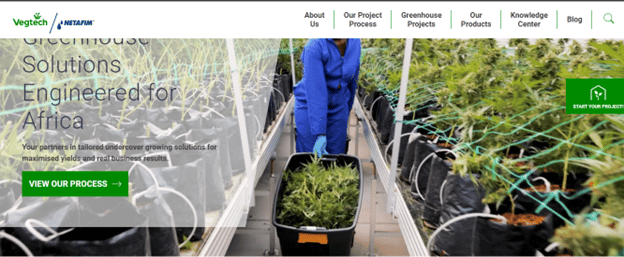 Once your approach the company, they take time to ensure they design and manufacture a greenhouse that aligns with your needs. They begin with a conceptual design to understand your needs, then move to the detailed design of the required greenhouse equipment. Lastly, they assist with implementing the greenhouse structure.
10. Artigianfer Greenhouse & Technology (Europe)
Artigianfer is an international commercial greenhouse manufacturer and seller. It has an excellent history in designing and manufacturing professional greenhouses for horticulture and nursery gardening to meet your needs.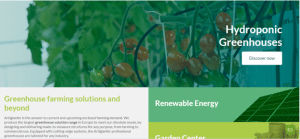 Their cutting-edge systems ensure they design the ideal greenhouse tailored for the best benefit of your crops. Moreover, they have been offering turnkey industrial greenhouses for over three decades. Their history is proof of the high-quality state of their products and services.
Conclusion
Getting a reliable commercial greenhouse supplier saves on the cost of the right greenhouse equipment and structure. Again, you are guaranteed the success of your greenhouse crops. We've seen the ten best commercial greenhouse suppliers that you can rely on. Moreover, you can depend on INSONSHADE to meet all your greenhouse needs. It is China's leading shade cloth manufacturer and supplier; its products are durable and will sustain all your greenhouse crops.